Ho tra le mani questo bel libro in due volumi curato da Frank Weineich e Thomas Honegger e edito dalla Walking Tree Publishers e mi sento sinceramente di consigliarvene l'acquisto. Il libro raccoglie alcuni saggi sul tema, non tra i miei preferiti ma sicuramente interessante, del rapporto tra Tolkien e la sua opera di romanziere. […]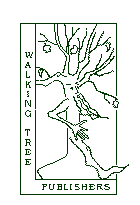 Ho tra le mani questo bel libro in due volumi curato da Frank Weineich e Thomas Honegger e edito dalla Walking Tree Publishers e mi sento sinceramente di consigliarvene l'acquisto. Il libro raccoglie alcuni saggi sul tema, non tra i miei preferiti ma sicuramente interessante, del rapporto tra Tolkien e la sua opera di romanziere. Un Tolkien scrittore, quindi, prima di tutto, e un Tolkien uomo del suo tempo, ma uomo acuto, brillante, mai bigotto né reazionario, seppur conservatore. O forse no? In ogni caso, un ritratto assai diverso da quello che tutta una serie di loschi figuri continua ormai da anni a propinare all'ignaro pubblico pagante (e senza nemmeno troppo zelo, in realtà). Un vero peccato che a chi non sa l'inglese queste interessanti tematiche e queste sfaccettature continuino a restare in gran parte oscure. Nonostante io sia della teoria che Tolkien sia sostanzialmente un tardo-romantico, trovo che molti saggi raccolti in questi due libri abbiano un punto, come dicono gli anglosassoni. Prima di tutto, qualche dato:
Frank Weinreich & Thomas Honegger (a cura di), Tolkien and modernity.
Walking Tree Publishers, 2006.
Subject headings:
– J.R.R. Tolkien, criticism and interpretation
– J.R.R. Tolkien, language
– fantasy fiction, history and criticism
– MIddle-Earth
– Literature, comparative
– modernism
Ecco un indice e gli abstract dei vari articoli. Non garantisco di riuscire a tradurli come mi è stato chiesto (anche perché prima dovrei chiedere il permesso di Honegger ecc. ecc.): intanto pigliateveli in inglese e poi si vedrà.
Volume 1
Introduction
Frank Weinreich & Thomas Honegger
2. Tolkien: A Man of his Time?
Anna Vaninskaya
This paper, first presented at Tolkien 2005: The Ring Goes Ever On at Aston University, UK, situates Tolkien in the cultural and literary con­text of his time, and argues that, Modernism aside, his work is represen­tative of late nineteenth and twentieth century preoccupations. The aim of the essay is to sketch a picture of Tolkien's historical mo­ment, con­centrating on analogues rather than sources to demonstrate his place in the contemporary milieu. The paper looks at Tolkien in relation to the following: the romantic critique of industrial society, late-Victorian historical reconstructions, the fantasy tradition of Haggard, Chesterton and Morris, the rural nostalgia of the Edwardian period and the interwar years — both in its literary and sociological manifestations — the patriotic writing of the Great War, ideas of national character and Little Englan­dism, and political anti-statism of the Orwellian mould. Po­tential lines of further inquiry are suggested throughout.
ANNA VANINSKAYA is a Marshall Scholar and D.Phil. candidate in English Litera­ture at Oxford University. Her research focuses on late nineteenth and early twenti­eth century romance writing, historiography, and socialist propaganda. She is inter­ested in the intersection between politics and genre, as well as in concepts of Eng­lishness, and fantasy literature. Ms. Vaninskaya has published essays and arti­cles on William Morris, George Orwell, and Robert Blatchford in conference pro­ceed­ings and journals like Utopian Studies and Contemporary Justice Review.
3. Against Stereotype: Éowyn and Lúthien as 20th-Century Women
Maria Raffaella Benvenuto
While female characters in Tolkien's fiction are indeed fewer and appa­rently less prominent than male ones, those which stand out are un­disputedly among his most powerful creations. They also show quite clearly that the radical changes in the condition of women that happened during Tolkien's lifetime affected the author much more that one might be led to believe from a superficial reading of his work. This essay is mainly concerned with two characters that I consider to be closest to modern ideas of women's roles: the elf-maiden Lúthien and the warrior princess Éowyn. The image of modern femininity they both convey goes beyond the obvious aspects of strength and independence in order to embrace the fundamental value of creativity as a life-affirming force.
MARIA RAFFAELLA BENVENUTO, born and based in Rome, Italy, has got a de­gree in English Language and Literature and is currently studying for a Ph.D. in Comparative Literature. Her interest in Tolkien dates back from the early '80s. She is one of the editors of the Italian translation of Tom Shippey's The Road to Mid­dle-earth, which was published in December 2005. She has also contributed four articles to the forthcoming The J.R.R. Tolkien Encyclopedia (due in the autumn of 2006) and participated to Birmingham's Tolkien 2005 conference with a paper on the Italian translation of The Lord of the Rings. At the time of writing, she is working on the Italian translation of Vincent Ferré's Sur les rivages de la Terre du Milieu and Verlyn Flieger's Splintered Light, as well as on several other projects based on Tolkien and related subjects, such as fairy tales.
4. Politically Incorrect: Tolkien, Women, and Feminism
Laura Michel
J.R.R. Tolkien has been accused of sexism more than once. Such an ac­cusation can be easily proven wrong by analyzing strong, active female characters from his work, such as Éowyn, or protagonists that do not fit the (male) ideal of the submissive and self-sacrificing wife, such as Erendis. Furthermore, Tolkien's deep understanding of women and modern women's issues is also revealed in his other female characters, even those whose roles are more traditional and less active.
LAURA MICHEL (Guadalajara, Mexico, 1971) has an undergraduate degree in ap­plied linguistics and has completed her studies in the Master's Programme in Translation offered at the Autonomous University of Guadalajara, where she taught linguistics and literature (and a bit of Tolkien) for eleven years. The Lord of the Rings became her favourite book when she read it at age fourteen. She has con­ducted literary workshops since 1990 and edited several issues of the science-fiction and fantasy fanzine Laberinto (Guadalajara, 1992-99). She did most of the writing for the monograph issue on J.R.R. Tolkien of Plan B magazine (Mexico City, 2002) and The Lord of the Rings special supplement of the Cinemania magazine (Mexico City, 2001). Her fiction has been published in several anthologies, news­papers, and magazines.
5. J.R.R. Tolkien: A Simplicity Between the 'Truly Earthy' and the 'Absolutely Modern'
Bertrand Alliot
Tolkien, during his entire life, felt affected by a fundamental loss typical of his time: that of true simplicity, transpiring through ancient lan­guages and texts, that characterised an ancient way of being-in-the-world. This loss is linked to the appearance of the modern man, who no longer has a direct relationship with things: he is partly separated from the world and observes it through an intermediary: reason. Therefore he is no longer truly 'simple'. Nonetheless, Tolkien had his heart set on re­covering this pre-modern simplicity – for instance by emphasising the values of the Hobbits or by adopting a creative process devoid of sophis­tication – notably because the 'evocative power' of the texts and lan­guages of ancient times to him seemed far superior to that of modern versions. However, ultimately Tolkien would shape a new form of sim­plicity adapted to the present time because he knew that the original form could not be recovered. This new simplicity takes its place in the middle between what we shall call the 'truly earthy' and the 'absolutely modern'.
BERTRAND ALLIOT, University of Marne-la-Vallée, France. Doctoral candidate specialising in Political Science whose thesis focuses on the idea of nature within Western civilisation.
6. The Maker's Will … Fulfilled?
Jessica Burke & Anthony Burdge
Tolkien, the Inklings and writers of fantasy post WW II set a standard by utilizing fantasy as a means to convey moral, religious, spiritual thoughts and 'truths' of our primary world. Tolkien's 'On Fairy Stories' best details his thought process concerning how this is accomplished. Through successful 'sub-creation' we are fulfilling the Maker's will by imitating Creation and creating in the image of which we were created. As sub-creator, we can provide a successful escape through the means of fantasy, creating a believable secondary world, in which we can learn as we were meant to, i.e. through communion with beast and bird, and ex­perience the reality of nature as opposed to machine. A believable secon­dary world was created in the same fashion as the Creator, through word and language.
Since Tolkien's time and the establishment of this thought, modern society and culture has warped and perverted, consciously or uncon­sciously, the tasks, clearly spoken about by Tolkien, the Maker has set before us. Fantasy and escape is now a means of detachment from, rather than a communion with, our world. Has our world sought to enrich crea­tion through fantasy? Are machines and industry now more 'real?' Are Tolkien's insights only contained within academic and artistic circles? Are we fulfilling the Maker's will by creating with words and language, or are we perverting words and language for gain, greed through com­mercialism, and materialism? Are we any further along to uncovering truths or becoming a harmonic whole, or have we fallen further?
Tolkien, in his fiction and critical papers, shared his insights regard­ing Creation, sub-creating, the will of the Maker, the tasks of man, the Fall of Man, and where our modern world stands in all of this during his time. This paper seeks to find out whether modern society and cul­ture has succeeded in furthering the tasks and will of the Maker, as well as Tolkien's insights, or has indeed fallen further from accomplishing them.
JESSICA BURKE (co-chairman Heren Istarion: The North East Tolkien Society, editor-in-chief of Parma Nöl´) was born in 1974 in Brooklyn, New York. A gradu­ate of The City University of New York, Ms. Burke has studied an­thropology, folklore, medieval literature, mysticism, 19th-century literature, Arthuriana, and Judeo-Christian theology. She has written extensively on the legends of Arthur, the poetry of Edmund Spenser, and, of course, Tolkien. Ms. Burke is an aspiring author of medieval fantasy, much influenced by the works of J.R.R Tolkien. Her first experience with his writing came after an excursion to the N.Y. Public Li­brary at the age of five, where she borrowed a recording of Professor Tolkien read­ing the chapter 'Riddles in the Dark' from The Hobbit.
ANTHONY SCOTT BURDGE (founder, co-chairman and webmaster of Heren Istarion: The North East Tolkien Society), who has walked the paths of Middle-earth since an early age, is an independent scholar. Mr. Burdge's studies range includes Norse mythology, medieval literature, native American literature & culture, and Judeo-Christian ideology and text. His interest in Tolkien grew from the age of eight, when he received his first copy of The Hobbit. Over the last decade Mr. Burdge has delved into the mythological world while studying the works of J.R.R. Tolkien. He is an aspiring writer and a contributor to the Encyclopedia of Children's Litera­ture by Oxford University Press, The J.R.R. Tolkien Encyclopedia by Routledge and has spoken at numerous universities and conferences. For a more complete list of publications for both Mr. Burdge & Ms. Burke please visit: www.herenistarion.org.
7. Brief Considerations on Determinism in Reality and Fiction
Frank Weinreich
Determinism plays a crucial role in considerations on ethics and free will. This is true for the real world as well as for invented worlds like Middle-earth. This paper discusses the issue of determinism and non-de­terminism in reality and fiction on a basic level and in conclusion shows how free will might very well exist as a fact in the invented world of Middle-earth.
FRANK WEINREICH studied philosophy, communication sciences and politics in the early Nineties and holds a PhD in philosophy from the University of Vechta. He is working as independent scholar, freelance author and editor in Bochum, Germany since 2001. His interests focus on ethics, bioethics, media ethics, tech­nology assessment, education, new media, fantasy and science fiction and, of course, on Tolkien's works. He has published numerous books, articles and essays and is co-editor of Hither Shore, the Scholarly Journal of the German Tolkien Society and co-editor of Stein und Baum, a German source for fantasy literature and works on fantasy. He may most easily be contacted through his professional home­page www.textarbeiten.com or via his private Tolkien-Site which at the moment carries nearly forty articles, essays and stories on Tolkien and Middle-earth: www.polyoinos.de/tolk_stuff.
8. "Man does as he is when he may do as he wishes": The Perennial Modernity of Free Will
Jason Fisher
J.R.R. Tolkien was certainly no modernist; rather, he was what we might call a traditionalist – some might even have called him a Luddite. But this does not mean that his magnum opus, The Lord of the Rings, as well as its various satellite works, fails to exhibit some of the quali­ties of modernity. Indeed, one reason for Tolkien's unabated popularity can be ascribed to the fact that his works concern themselves with peren­nial problems of the Human Condition. Among these are good and evil, life and death and – the subject of this chapter – free will and destiny. I will argue that, whether or not the question of free will can ever be fi­nally settled in the Primary World, Tolkien nevertheless believed in it and endowed his own creations with it. In order to establish this, I will trace the relevant history of free will as a matter for philosophical and re­ligious debate, examine the marks the subject has left in the works of the Inklings in general and of Tolkien in particular, and then trace free will (and its partner, providence) through Tolkien's fictive Secondary World of Middle-earth.
JASON FISHER, an independent scholar from Dallas, TX, was educated at Texas A&M University in English, Philosophy, and Psychology. Most recently, Jason has written a series of articles for The J.R.R. Tolkien Encyclopedia: Scholarship and Critical Assessment (edited by Michael Drout and forthcoming from Rout­ledge in 2006). He is also currently at work on a contribution for another Walking Tree Publications project celebrating the thirtieth anniversary of the publication of The Silmarillion (edited by Allan Turner). In addition, Jason has presented papers on J.R.R. Tolkien and the Inklings in a variety of academic settings.
9. Freedom and Providence as Anti-Modern Elements?
Thomas Fornet-Ponse
The question of freedom and determination is a very actual and impor­tant question in our modern societies. From a theological viewpoint, it is combined with the question about divine providence and Gods acting in history. This seems to contradict modern concepts of freedom.
In this article, I consider whether the depiction of freedom and provi­dence in Tolkien's fictional works (especially Middle-earth) can be un­derstood in the context of Catholic theology as well as Tolkien's time as an anti-modern element in his work or rather as a contribution to com­bine Christian theology and modern concepts. Therefore, I am dealing with free will, freedom of choice and freedom of action in Middle-earth as characteristic features of the created beings in Middle-earth as well as the acting of Ilúvatar throughout history. Subsequently I analyse the pat­terns of determination and providence in Middle-earth and the way this is combined with the individual freedom.
THOMAS FORNET-PONSE studied Catholic theology, philosophy, and ancient history in Bonn and Jerusalem. He is working as a research assistant at the seminar of Fundamental Theology at Bonn University. His research interests focus on phi­losophical and theological analyses of Tolkien and other (fantasy) authors, ecu­menical problems, Jewish-Christian dialogue and 'classical' questions of Fundamental Theology. He is a committee member of the German Tolkien Society and is the conceptual coordinator of the Tolkien Seminars as well as Hither Shore. He has published several articles on theological and philosophical questions in the works of Tolkien and Pratchett.
10. Democracy in Middle-earth: J.R.R. Tolkien's The Lord of the Rings from a Socio-Political Perspective
Alexander van de Bergh
The various peoples of Middle-earth differ not only in their languages, but also in their ways of living together as a nation or at least a commu­nity. It is not so much the microanalysis of individual cooperation, as in the Fellowship, but the (by critics lesser valued) governments that are of interest in this article. The possibilities range from the totalitarian dic­ta­torship in Mordor to the human monarchies to the idealized self-con­trol of the Hobbits. We assume that these forms of government are not arbi­trarily placed by Tolkien; instead, they relate to the respective peo­ples and to the fictional world of Middle-earth, hence adding substance to the novel as a whole. We can further assume that the events of the early and middle 20th century, among them the rise of the European dictatorships, had their share in contributing to the novel as it is now. Yet this does not mean that each and every aspect of the fictional gov­ernments could be allegorically translated into patterns of reality. It will become clear that there is indeed a close relationship between the peo­ples and their respective governments; that they share strengths and weaknesses. Com­paring the implicitly and explicitly judging commen­taries of the forms of government, we will see that the narration does not actively support democracy as a whole, but instead focuses on each individual's own re­sponsibility.
ALEXANDER VAN DE BERGH has studied English, American and German literature and psychology at the Justus-Liebig-Universiy of Giessen. His focus is on the fantastic branch of literature, including science fiction and fantasy. Currently he is working on his dissertation on the topic 'The Beauty of the Beast: Love Between Humans and Non-Humans in English and American Fantastic Literature'. His latest publica­tion is: Mittelerde und das 21. Jahrhundert. Zivilisationskritik und alternative Gesellschaftentwürfe in J.R.R. Tolkiens The Lord of the Rings. Trier: WVT, 2005. He is chairperson of the section 'Phantastische Welten' at the 'Gießener Graduier­tenzentrum Kulturwissenschaften' and he is working as a translator for Nintendo of Europe.
Volume 2
1. Tolkien on Love: Concepts of 'Love' in The Silmarillion and The Lord of the Rings
Patrick Brueckner
With Beren/Lúthien, Arwen/Aragorn and Sam/Frodo Tolkien has created three literary couples that have more in common than scholarship is often willing to acknowledge. Be­ren/Lúthien are generally read as the paradigmatic couple of lovers in The Silmarillion – validated by Tolkien's own mar­riage – and used as a foil for Arwen/Aragorn in The Lord of the Rings. Frodo/Sam, however, are constantly interpreted as exponents of friendship – another concept of forming couples. Yet when Luhmann's model that conceptualises love as com­munication, not emotion, is applied to all three couples, one finds that Sam/Frodo may be read as a variant of the Be­ren/Lúthien model even more easily than Arwen/Aragorn. The essay concludes that, notwithstanding all differences, these three couples must be understood as 'lovers'.
PATRICK BRUECKNER is a student of German Medieval Literature, Women's Studies and Sociology at the University of Potsdam. He is working on aspects of gender in the works of J.R.R. Tolkien. He held joint seminars with Judith Klinger on 'Tolkien and the Middle Ages' at the University of Potsdam. His publications include: 'Zur Konstruktion 'richtiger' Weiblichkeit in J.R.R. Tolkiens Lord of the Rings' (Masquerade and Essence, Death and Desire. The construction of 'correct' femininity in J.R.R. Tolkien's The Lord of the Rings) in Hither Shore 2 (Yearbook of the German Tolkien Society).
2. The Lord of the Rings and 'Late Style': Tolkien, Adorno and Said
Margaret Hiley
This paper aims to relate The Lord of the Rings to the concept of 'late style' used by Theodor Adorno and Edward Said. This theory can be used to point out essentially modern elements in Tolkien's work, plac­ing him within a modern(ist) context. Late style is about 'lost totality', melancholy, and death. Both Adorno and Said note as its central charac­teristics a discarding of formal conventions, tension, and a desire to ap­pear self-generated. Late style's fragmented utterances ultimately end in silence.
These traits can all be found in Tolkien's novel. The Lord of the Rings uses a highly unconventional form: it presents itself as a collec­tion of fragmented historical documents, hiding its author, and is sup­posed to read as if it had not been written, just as Adorno states that late Beethoven is "supposed to sound as if it had not been composed". The predominant themes of the book are exile, cultural decline, and mortal­ity: after the departure of the last ship, those who remain in Middle-earth must endure what Arwen calls "the Doom of Men […]: the loss and the silence". The text itself is all that is left of Middle-earth's 'lost totality'.
This tension between the fantastic and its loss is central to Tolkien's own 'late style'; his works have the power Said states is particular to late style, namely "to render disenchantment and pleasure without re­solving the contradiction between them." Thus The Lord of the Rings subscribes not to an outmoded literary aesthetic, but to a modern one central to the twentieth century.
MARGARTET HILEY is a PhD student at the University of Glasgow, working on aspects of Modernism in the works of C.S. Lewis, J.R.R. Tolkien and Charles Williams. She has published several articles on the Inklings and fantasy in general. She teaches at the University of Glasgow and at the University of Regensburg, Germany. Margaret also holds an M.A. in musicology and her further research interests include Early Music (particularly lute music) and the relationship between music and literary texts.
3. An Introduction to the Dynamics of the Intertraditional Dialogue in The Lord of the Rings: Aragorn's Heroic Evolution
Martin Simonson
This paper attempts to disclose the different stages in Aragorn's evolu­tion as a character with reference to how he internalises the narrative traditions encountered on the road to Minas Tirith. In this, the analysis is a statement on how Tolkien's approach to these traditions differs from modernist expressions of what Frye, in his theory of modes, terms "ironic myth".
MARTIN SIMONSON took his degree in English Philology at the University of the Basque Country in Vitoria, Spain, and holds a Ph.D. in English Literature from the same university. His doctoral thesis focused on the narrative dynamics of The Lord of the Rings. He has contributed with essays on Tolkien in Reconsidering Tolkien (2005), and in Tolkien Studies 3 (2006). He is currently head of the Eng­lish department at Colegio San Viator in Vitoria.
4. Slow-Kindled Courage. A Study of Heroes in the Works of J.R.R. Tolkien
Anna Slack
It is posited that in the dislocation between literature's example and real­ity's experience, the Great War created a backlash against the linguistic and ideological form of heroic literature, eliciting a sense of 'disen­chantment' for concurrent poets and writers. Heroes in Tolkien's fictions are examined as an attempt to reinstate these older frameworks of hero­ism, especially at levels of sophrosynic achievement or Christian mime­sis. Discussion covers the historical context of the Great War, models of heroism upon which Tolkien drew, Tolkien's own theory regarding the links between the primary world of history/reality and the secondary world of literature, and the crossing of these issues to elicit the heroes of his fiction. Exploration of Tolkien's heroes illustrates the way in which Tolkien attempts to escape the prevailing disenchantment of his age, but concludes that his heroes are ultimately symptomatic of the time in which he wrote.
ANNA SLACK graduated from the University of Cambridge in July of 2005 with a BA (Hons.) in English Literature, having overturned the rigid canon of the depart­ment by submitting a highly successful dissertation on Tolkien's works for her final exams. Anna spent two years editing the tri-annual journal of the Cambridge Tolkien Society, Anor, and a year as the society secretary. She helped pioneer and partook in the acclaimed performance of the BBC Radio Adaptation of The Lord of the Rings in aid of the National Trust, and was invited to lecture on Tolkien's heroes at the recent conference in Birmingham, Tolkien 2005, where she also per­formed in various Tolkien-related sketches. She is currently working on a paper for the forthcoming Walking Tree publication The Silmarillion: 30 Years on. She is particularly fascinated by eucatastrophe and the application of Tolkien's critical thought to his work, and hopes to return to academia in the future to study the works of Tolkien and Lewis together in this and other contexts as the basis for a PhD.
5. Hidden Paths of Time: March 13th and the Riddles of Shelob's Lair
Judith Klinger
Experiences of Other Time form an important theme in Tolkien's works. In The Lord of the Rings, this theme is of particular significance for the process of transformation that Frodo undergoes in the course of the Ring-Quest, and which eventually takes him across the sea to Valinor. Read in this context, the crisis at Cirith Ungol amounts to a passage through death and a transcendence of finite, linear time, achieved jointly by Frodo and Sam. As a close reading can demonstrate, the presence of Shelob on the boundary of Mordor causes a suspension of linear tempo­rality and allows for a different experience of time: one that opens the view towards the timeless present of Valinor. This essay examines the temporal and narrative complexities of the Cirith Ungol-episode along­side their implications for Frodo's 'road to Faërie'.
JUDITH KLINGER Ph.D. is lecturer for German Medieval Studies at the University of Potsdam (Germany). Her dissertation deals with concepts of identity in the Prosa-Lancelot. She is currently working on a project in Gender Studies.
Homepage: http://www.uni-potsdam.de/u/germanistik/mediaevistik/1_anfang.htm.
6. The Passing of the Elves and the Arrival of Modernity: Tolkien's 'Mythical Method'
Thomas Honegger
Tolkien's relationship with modernity – and in particular with literary modernism – is ambiguous and contradictory. As critics have noticed, Tolkien's work shares many of the formal characteristics of modernist literature while simultaneously rejecting most of its central 'ideological' tenets. Furthermore, the years between 1913 and 1920, which saw, among other things, the cataclysm of the First World War, proved not only formative for many modernist writers, but provided also the back­ground against which Tolkien's mythology took shape. Authors such as T.S. Eliot or James Joyce, whose The Waste Land (1922) and Ulysses (1922), respectively, are considered to be the most important and ac­complished examples of modernist writing, use the 'mythical method' to express the modern world's disillusionment and rupture with the past. Their references to mythical matter are often allusive, ironic and playful and demonstrate the inadequacy of traditional 'mythic' narratives and high diction to imbue modern life with coherence and meaning. Tolkien, too, employs a 'mythical method' to come to terms with the challenges of modernity, yet his use of 'mythical matter' aims at smoothing the break without glossing over the feeling of loss and sorrow. Tolkien en­deavours to come to terms with 'modernity' by means of providing the lost context(s) to the fragments of modern existence so that he – and his readers – arrive in modernity not via ironic disenchantment but by commemorating of what has been lost.
THOMAS HONEGGER holds a Ph.D. from the University of Zurich and is the author of From Phoenix to Chauntecleer: Medieval English Animal Poetry (1996). He has co-written a study on the moral dimension in Tolkien's narrative work (Eine Grammatik der Ethik 2005) and edited numerous volumes on Tolkien and medieval language and literature. He has furthermore written about Chaucer, Shake­speare, and mediaeval romance and is currently involved in a large-scale project for a web-based interdisciplinary encyclopaedia of animals in medieval literature. He teaches, since 2002, as Professor for Mediaeval Studies at the Friedrich-Schiller-University Jena (Germany).
Homepage: http://www2.uni-jena.de/fsu/anglistik/homepage/Honegger3.htm.
7. The Shaping of 'Reality' in Tolkien's Works: An Aspect of Tolkien and Modernity
Heidi Krueger (translated by Heidi Steimel)
One of the key terms in the history of literature from the beginning until today is 'reality'. The way reality is shaped and interpreted in a work is an important criterion for recognizing whether the author is working on contributing to the cultural task of his time or whether he refuses to do so. This essay places Tolkien, on the one hand, in the context of a broad literary current which opposes the conventional concept of modernity and partially overcomes it. On the other hand it investigates some of Tolkien's central literary means in order to position him in relation to the 'modern' interpretation of reality within this literary-cultural current. It remains to be seen that Tolkien's way to create reality not only fol­lows progressive literary programmes of earlier authors but also leads to new territory by means of his narrative technique – despite a superfici­ally conventional narrative approach. He thereby confronts our time with a concept of reality that requires further investigation.
HEIDI KRUEGER, born 1944 in Potsdam, studied Philosophy and German Philol­ogy in Tubingen and Zurich. She worked as lecturer at Växjö University (Sweden) and taught numerous seminars on literature and philosophy. Next to her philologi­cal and philosophical education, she also underwent a training as director for theatre and opera and has translated operas and dramas from Norwegian and Finnish. Since 2003 she has been increasingly specialising in Tolkien and the research of his works as an aesthetical phenomenon and has, to date, published two essays on this topic.